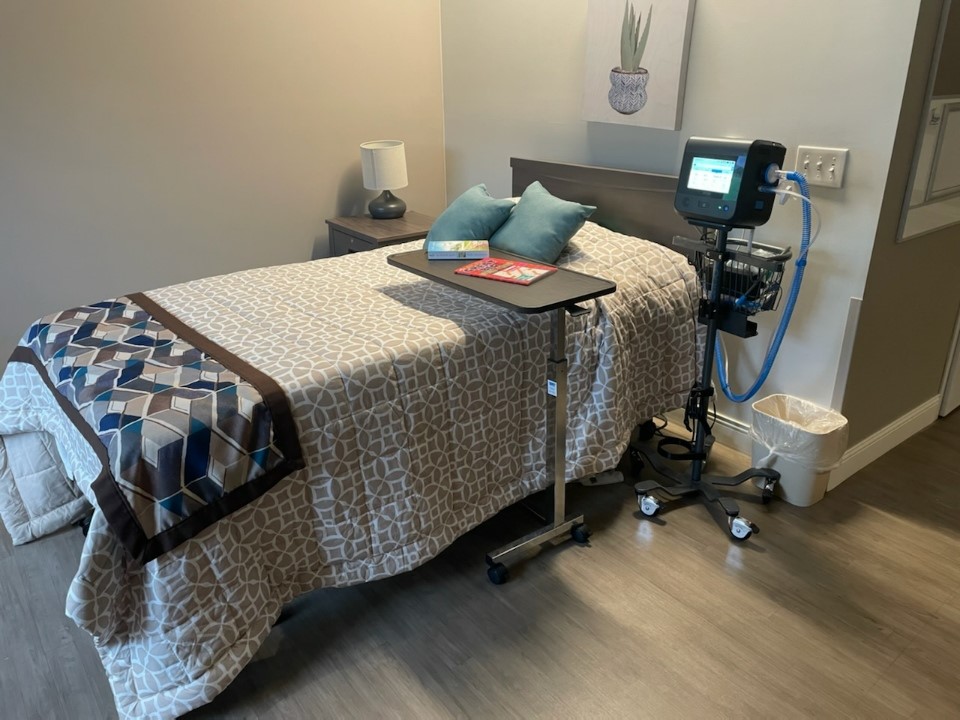 Avenue at Broadview Heights is thrilled to announce the opening of our new Premier Vent Program. Our goal is to achieve the best possible outcomes for the lives of our post-acute care patients.
Avenue at Broadview Heights has collaborated with some of the leading physicians to provide the highest quality vent care in the area.
VOSCN has combined five therapies into one device (Ventilation, Oxygen, Cough, Suction, Nebulizers). VOSCN will work seamlessly with our remote monitoring devices to better treat patients in place and reduce re-admissions to the hospital. This is all backed up by Respiratory Care Partners (RCP) who are committed to providing the highest level of care, equipment, and services offered in our industry to assure the best outcomes and customer service possible.
Avenue at Broadview Heights has made major investments to provide exceptional care for post-acute patients, primarily through assembling a clinical team with expertise and equipping them with evidence-based practices. The completion of our new state-of-the-art unit will provide 14 private rooms along with access to the spacious therapy gym, beautifully landscaped courtyard, hotel-like dining services, café and more.
The Clinical Team consists of:
Pulmonologist Along With Specially Trained Nurse Practioners
Hospitalists
Respiratory Therapists
Physical, Occupational And Speech Therapists
Acute Care Registered Nurses
You can trust Avenue at Broadview Heights to organize, facilitate and execute healthcare delivery around each individual's needs. Our staff through expert management can assist with:
The admission process
Evidence-based guidelines
Changes in condition management
Re-admission reduction protocols
Post-discharge care coordination
Medication management
Patient satisfaction systems